SunLand Owners Association is the organization that governs in the SunLand subdivision. This website is the convenient place where owners in SunLand can access and read the documents that cover life in SunLand, as well as learn about upcoming events and alerts.
SunLand Owners Assoc. Office - 135 Fairway Drive - Sequim, WA 98382
Ricki Bele, Office Mgr. - Phone: 360-683-7473
Hours: 9-3, Monday – Friday
Board of Directors - 2017-18
Committee Chairs - 2017-2018

The SunLand Owners Association has authorized through its CC&R's an Architecture Committee in order to maintain, protect, and enhance property values. The Committee must approve the design and location of new homes, ensure that they meet minimum size and maximum height restrictions and are compatible with neighboring properties. County setback requirements are monitored to ensure compliance.
Committee approval must be gained before any native trees are removed, prior to the construction of any fences, and prior to the installation of a propane tank. Landscaping and appearance requirements are checked to ensure compliance with community standards.
While monitoring for compliance with the Association's rules, the Architecture Committee realizes that there is room for individuality and personal taste in building and maintaining a home and it strives to work with the homeowners to arrive at an amicable solution to any problem that arises.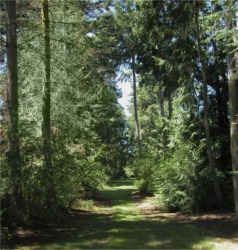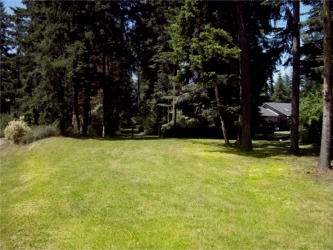 Green Belts are among the common areas maintained for use, benefit, and enjoyment of SLOA members and guests. Uses other than recreation and enjoyment are not permitted. The Green Belt areas are maintained by SLOA and supervised by a SLOA Board member. There are some thirty acres in Green Belts at the present time.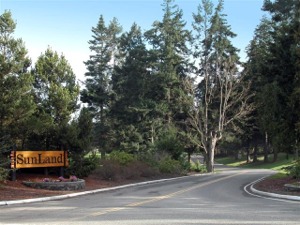 Road Maintenance:
The roads in SunLand are owned and maintained by Clallam County. The local road department supervisor is responsive to the community needs. To facilitate maintenance and repairs, the SLOA Board designates one of their members to act as liaison with the road department supervisor. This board member fields calls from neighborhood residents concerning maintenance needs and passes those on to the road maintenance supervisor. The member also acts as a conduit from the road department to the SunLand community sharing information on the status of county road projects impacting their neighborhood.
Security:
SunLand is not a 'gated' community. This area has never experienced what could be referred to as a "high crime" rate. From time to time, however, we do see a rash of apparently random minor, but malicious, damaging acts. These usually coincide with school graduation, a full moon or an initiation into something. As a result, the community decided to contract with a local security company to provide a roving patrol that randomly passes through this neighborhood. The traveling security patrol is to discourage such malicious acts. In order to monitor the security contract, and to provide a pipeline for information flowing in both directions, the Board designates one member to coordinate with the security company and the Clallam County Sheriff's Department.
 Annual Dues – $225.00
 Annual Water Service – $390.00
 Annual Sewer Collection – $774.00
Gathering Place Room – Cleaning Deposit – $75.00
Use of Linens – $30.00
 R.V. Storage Key Deposit – $25.00
R.V. STORAGE AREA RENTS – 2016

Length of Space
Rent
W/Power
Total
10′
32.00
32.00
12′
36.00
–
36.00
15′
42.00
–
42.00
20′
53.00
115.00
168.00
25′
63.00
115.00
178.00
30′
73.00
115.00
188.00
35′
83.00
115.00
198.00
(updated 2/6/2010)
Sunny Shores Beach Cabana – Cleaning Deposit – $25.00
Swimming Pool – No charge during the normal Pool hours of 10:00 A.M. TO 6:00 P.M.
Private parties after 6:10 p.m. may be arranged through the SLOA office at $50.00 per hour.
Tennis Courts – Key Deposit of $25.00
Additional Dues and/or Assessments are levied by Divisions 7, 11, 15, 16, and 17.